Lamar Medal presentations during April 28 luncheon
Salado Masonic Lodge will honor Teachers of the Year from each of the four school campuses with the Mirabeau B. Lamar Medal during a luncheon at the Salado Civic Center at noon on April 28.
The Lamar Medals will honor the Salado ISD Teachers of the Year from Thomas Arnold Elementary (Meredith Bonnett), Salado Intermediate School (Colleen Gilchrest and Laura Tomlin), Salado Junior High (Ruth Watkins) and Salado High School (Kenny Mann) with the Lamar Medal and a $250 check.
There is no charge for the luncheon, but public attendees are asked to join the Lodge members in bringing side dishes, salad or dessert for this community celebration of education. Lodge members are cooking Italian food for the lunch. For more information, call Secretary Tim Fleischer, 254-458-2643 or email secretary@saladolodge296.com.
Kenny Mann
Salado High School
Kenny Mann has been teaching for 21 years, more than half of them in Salado.
He teachers Government, Economics, Sociology and Psychology at Salado High School. 
He also coaches basketball and tennis and works with UIL Academics. He has coached football and track in Salado schools.
In 2013, he was named the Texas Association of Basketball Coaches 2A Coach of the Year.
Prior to coming to Salado, Mann taught and coaches at Bryson High School (1997-200), where he taught World History, U.S. History, Spanish, Theatre, Government and Economics. He coached football, basketball, baseball and One Act Play.
At Muenster High School (200-2006) he taught World History, U.S. History, Government/Economics. He coached Football, Basketball, Tennis, Track and was the Assistant One Act Play Director
He and his wife Kyra came to Salado High School in 2006.
"I do my best every day to live up to the title of teacher,"he says ."Words can't express the pride I feel when one of my ex-students comes back and tells me how much my class helped them prepare for college, or how much they learned in my class. I really can't imagine a more rewarding profession!"
Ruth Watkins
Salado Junior
 

High School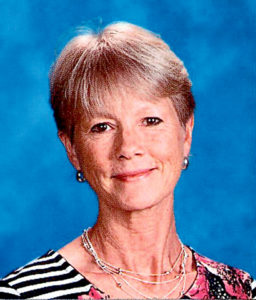 Ruth Edwards Watkins is the art teacher for grades six through eighth grade at SISD.   She has been an educator for 34 years, in Hondo ISD, Belton ISD, and Salado ISD.   She has taught art, choir and music, theatre arts, Chapter One reading and math, and assisted with the Eagle Band program at various times.    She has also coached UIL Music Memory and Art Smart.
Watkins attended Sul Ross State University, Temple College and graduated with a Bachelor of Science in Education from the University of Mary Hardin Baylor in 1977.   She is a life-long member of the Texas Music Educators Association.
Salado Intermediate School
Colleen Gilchrest
 

and Laura Tomlin

The Teachers of the Year for Salado Intermediate School are Colleen Gilchrest and Laura Tomlin. "Colleen and Laura both have an intense commitment to helping children learn and grow," Principal Beth Aycock said. "They believe that life isn't divided into separate compartments and subjects, so school shouldn't be either. They've worked together to create an immersive, hands-on learning experience that blends math, science, STEM, literacy."

  Their focus for the past three years has been on space education. "They  have received extensive training from NASA and have used that experience  to create an opportunity for the entire school to learn about space exploration. Over the 2017 summer, they participated in Network of States which is a NASA sponsored professional development. They brought that knowledge back to Salado where they trained teachers from SIS and TAE in space education lessons they could easily bring into the classroom. SIS's year of space education culminated on April 17 when students established live communication with astronauts aboard the International Space Station. Tomlin and Gilchrest wrote a successful proposal that allowed for the temporary installation of a ham radio at SIS. This contact provided SIS students with the once in a life time opportunity to talk to an astronaut as they orbit the earth. In addition to the contact, Gilchrest and  Tomlin planned an entire educational experience around the event including guest speakers and space centered activities all day long.

"Gilchrest and Tomlin have truly gone above and beyond to make this year not only educational, but also memorable and meaningful," Aycock said. "Their contribution extends far beyond their own classrooms and impacted our community.  Their work this year has been a gift to the Intermediate School and the Village of Salado."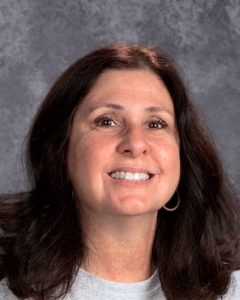 Colleen Gilchrest has taught 6th grade math at Salado Intermediate School for the past fifteen years.  She is married to Byron and has three children, Brittany, Stetson, and Sharla, who all attended Salado schools.  Colleen has a B.B.A. in Finance with a Real Estate Option from Angelo State University.  She also has a M.Ed. in Curriculum and Instruction from the University of Texas at Arlington.  Prior to teaching, she was a Senior Residential Appraiser, SRA.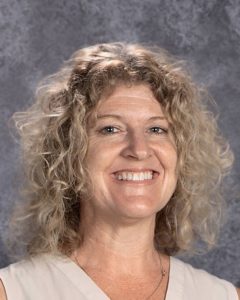 Laura Tomlin is a 6th grade science teacher at Salado Intermediate School.  She is married to Lance. They have two children, Jessie and Dylan, who attend Salado High School.  Laura graduated from Texas Tech University with a B.S. in Horticulture, and North Carolina State University with a M. S. in Plant Pathology.  Prior to teaching, she was a research biologist in California, where  she worked with commercial fruit and vegetable growers on insect and disease problems. Laura has taught in Salado since 2010, and loves learning and teaching about all aspects of Science.
Thomas Arnold
 

Elementary
Meredith Bonnett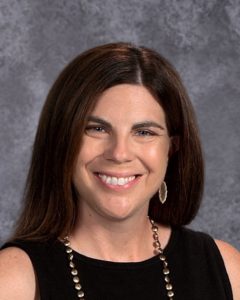 This is Mrs. Bonnett's 15th year in Salado and her 17th year of teaching. She taught second grade in Leander for two years and then moved to Salado in 2003. She was hired for second grade at TAE and taught in the classroom until 2006 and then took the reading intervention position until 2008. She went back to the second grade classroom from 2008-2015. 
She is currently the ESL and Dyslexia teacher for Thomas Arnold Elementary.   
"When you ask her fellow staff members why they voted for her as teacher of the year you will hear an endless amount of reasons," said her principal Katie Mullins. "Mrs. Bonnett is always smiling and willing to help her fellow staff members any time they ask with any task."
"She gives them tips with guided reading, helps them build strategies to work with struggling readers,  tutors, and the list goes on," she added. "She volunteers for extra duties and always steps up to help when any one is gone for the day."  
"Bonnett has been a treasured teacher for so many years here in Salado and those students who have been blessed to have her will have wonderful memories of their elementary school years."
Salado Masonic Lodge dedicated to public education
Salado Lodge has long been dedicated to public education. Many of its early members came to Salado so their children could attend Salado College, including Col. E.S.C. Robertson, Dr. Welborn Barton, Orville T. Tyler, Robert B. Halley, Dr. B.D. McKie and others.
The Masons of Salado have raised thousands of dollars for local school organizations, from the band to the art department to the soccer program to the choir and more through chili suppers and fish fries.
Due to the success of the flag program, Salado Masons provide $5,000 per year in scholarships to graduating Salado seniors, as well as providing $1,000 per year in back to school supplies for low-income elementary students and donating bikes each year at Christmas for Salado children.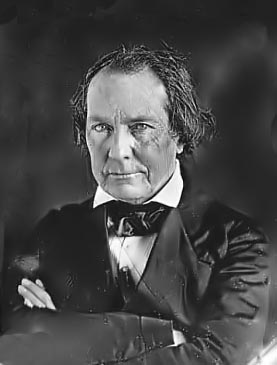 The Mirabeau B. Lamar medal is named after the Father of Texas Educatiuon, who was an early Texas Mason and President of the Republic of Texas. 
In his first address to the Congress, he pleaded for the creation of a public school system in Texas. He declared, "If we desire to establish a republican government upon a broad and permanent basis, it will become our duty to adopt a comprehensive and well regulated system of mental and moral culture."
He proposed the set aside of public lands for the creation of a permanent endowment to support public education. His educational views met with the approval of Congress and provisions were made for public education. Congress set aside three leagues (13,285 acres) of land in each county to support primary schools and an additional fifty leagues (221,420 acres) to support two colleges in 1839. In 1840, Congress set aside an additional league for the support of county schools. In addition, they made provisions for the certification of teachers. Once again, many of these legislators were Masons.
While these acts were important in the establishment of public education in Texas, the lasting impact was in the creation of a permanent endowment for the support of public education that lives to this day. Furthermore, Texas was the first state to give state aid to education. In 1854, the State legislature established a permanent school fund and an available school fund to finance the education of the youth of Texas. The "school lands" of Texas continue to provide revenue to the permanent endowment and support common education in Texas and supplement the property taxes dedicated to the school systems.
In 1988, under the leadership of Grand Master Graham Childress, the Lamar Award of Excellence was established. The Lamar Medal is awarded to students and educators in recognition of outstanding personal achievement in academics, citizenship, community service, or sports.